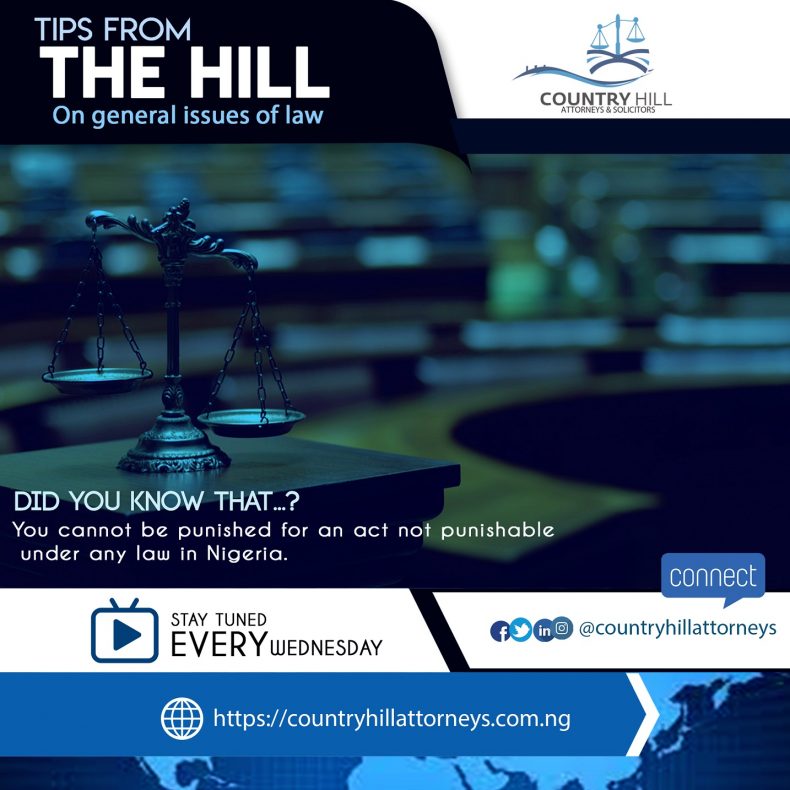 LEARN MORE ABOUT FUNDAMENTAL HUMAN RIGHTS
DID YOU KNOW THAT…?
You cannot be punished for an act not punishable under any law in Nigeria.
Section 36(12) of the 1999 Constitution:
'Subject as otherwise provided by this Constitution, a person shall not be convicted of a criminal offence unless that offence is defined and the penalty, therefore, is prescribed in a written law, and in this subsection, a written law refers to an Act of the National Assembly or a Law of a State, any subsidiary legislation or instrument under the provisions of a law.'
Do you also know that you have a right to remain silent when arrested until you see a lawyer? Learn more here!