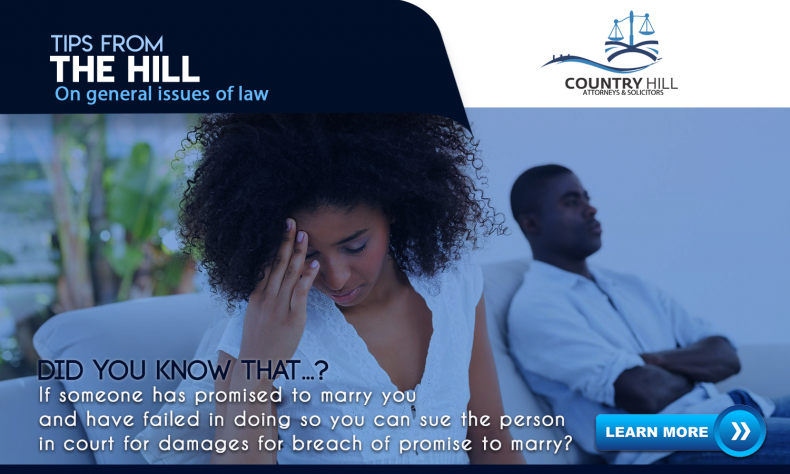 DID YOU KNOW THAT…?
If someone has promised to marry you and have failed in doing so you can sue the person in court for damages for breach of promise to marry. In Ezenah v. Attah (2004) 7 NWLR (Pt. 873) 468, Tobi J.S.C enumerated the elements as follows;
The person jilted must prove to the satisfaction of the court that there was in fact a promise to marriage under the Act which need not be written;
The party reneging has really and as a matter of fact failed or refused to keep the agreement of marriage;
Such promise must be backed with corroborated evidence in line with Section 197 Evidence Act 2011.
The only relief available for an action of breach of promise to marry is Damages.
NOW YOU KNOW!!!