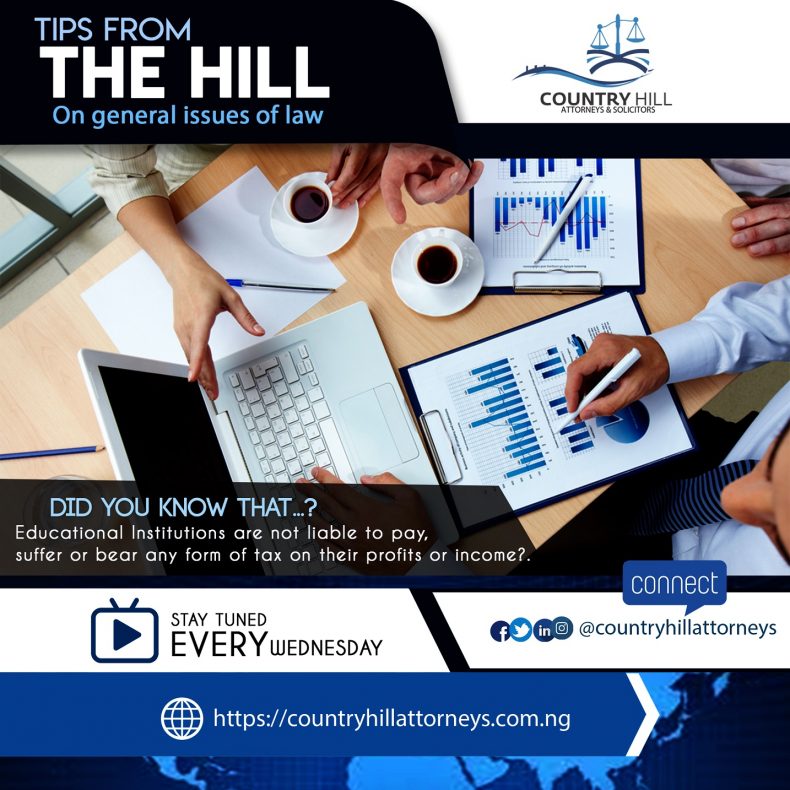 DID YOU KNOW THAT…
In respect to tax exemption, that Educational Institutions are not liable to pay, suffer or bear any form of tax on their profits or income?
However, such Educational Institution shall be incorporated as a Company Limited by Guarantee or registered as a non-governmental charitable organization.
Section 23 (1) c of the Companies and Income Tax Act LFN 2004 provides;
(1) There shall be exempt from the tax…
(c)   the profits of any company engaged in ecclesiastical, charitable or educational activities of a public character in so far as such profits are not derived from a trade or business carried on by such company.
Learn more about Tax Exemption: Click Here
Connect with our Team: Click Here
Country Hill Attorneys and Solicitors Google Map