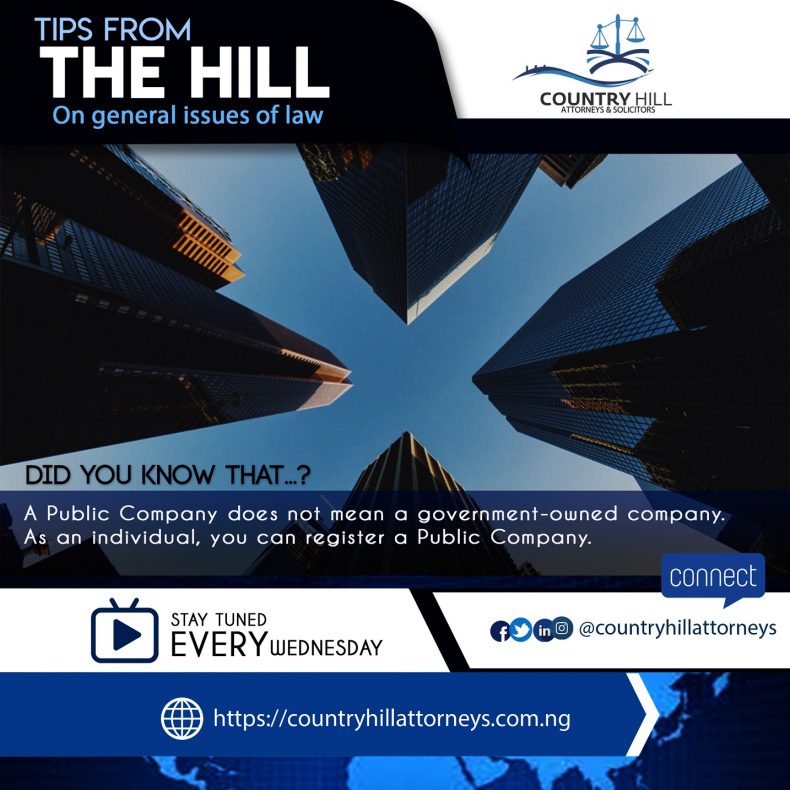 DID YOU KNOW THAT?
A Public Company does not mean a government-owned company. As an individual, you can register a Public Limited Company. Where it is a limited company, it is popularly known as PLC. Public Companies have the following characteristics, among others:
• It has no limit on the number of members, unlike a Private Company that has a maximum number of fifty members.
• A Public Company's Authorized Share Capital must not be less than N500, 000.
• A Public Limited Company ends with PLC while a Private Limited Company ends with LTD.
• There is no mandatory direction to restrict the transfer of its shares by its Articles of Association.