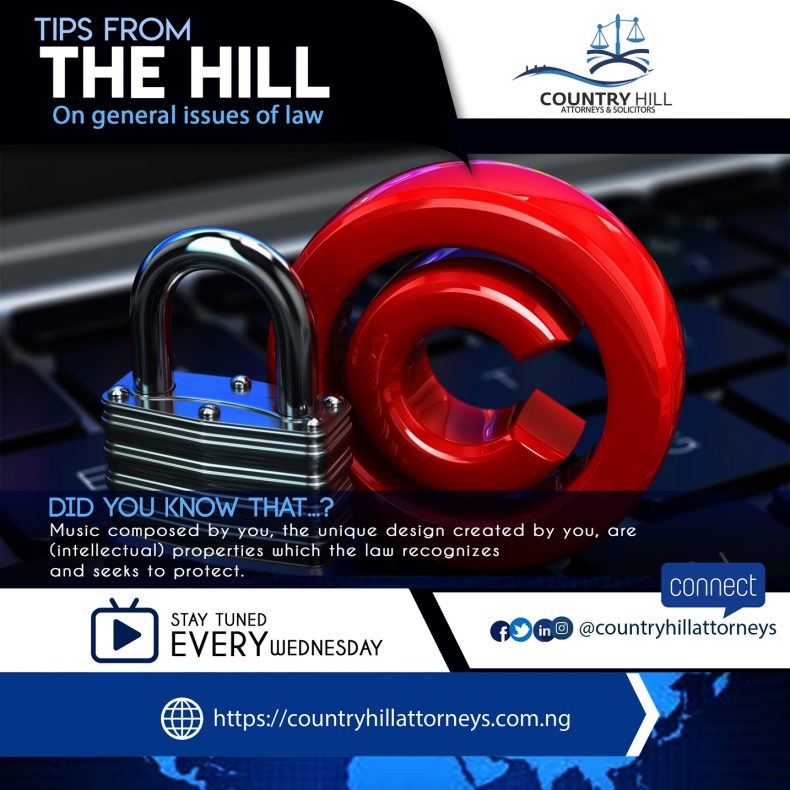 DID YOU KNOW THAT…?
Music composed by you, the unique design created by you, are (intellectual) properties which the law recognizes and seeks to protect. Just like every other property, your intellectual properties needs to be protected by you.
Section 1 of Copyright Act:
Subject to this section, the following shall be eligible for copyright-
(a) literary works;
(b) musical works;
(c) artistic works;
(d) cinematograph works;
(e) sound recording; and
(f) broadcasts.
REGISTER THAT DESIGN TODAY.
NOW YOU KNOW…
Connect with our Team: Click Here